Advanced RoM Bot in BETA
Runes of Magic Bot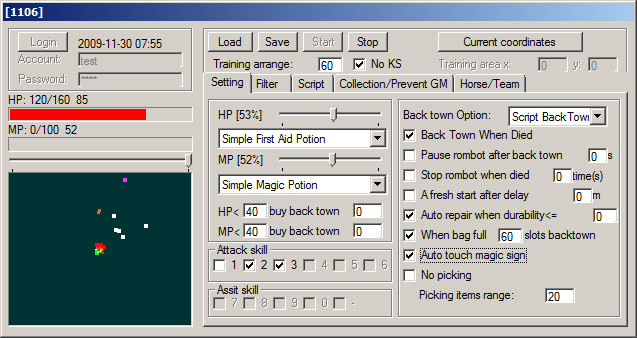 RoM Bot is the new and most advanced Runes of Magic Bot that is undergoing a free beta testing period.
Get your hands on the best Runes of Magic Bot and give it a try yourself - it is easy to setup and extremely fast to deploy. Literally tick a few options, click start, and you're off auto-hunting and gathering.
RoM Bot Features
Auto-leveling
Automatically hunt and grind, even while you sleep.
Auto-gathering
Automatically gathers for you. Can be set to gather while hunting or gather-only mode.
RoM Bot Radar
See your surrounding monsters, items and hunting radius with the RoM Bot Radar.
Clever Pathing
The bot will smartly guide your character around objects and back from town.
Auto-updates
The bot auto-updates so you don't have to worry about keeping your bot up to date.
Download RoM T1 Bot